UGH!!! STUB!!
Help us get rid of stubs by adding more information!! Stubs are just nightmares!! We have to kill them!!
Noriko Tajima is a student of class 1-1. Sometimes she spends time with Eriko Sakura and Meisa Ito. After school she spends time on the baseball field with Keishi Onozawa.
She says, when she talks to Akari, that she's going to meet her senpai (Keishi) in the baseball field. She recently joined the sports club, probably only to stay with her senpai. Anyway, he seems not to love her back (at least not yet).
When she sees Akari killing someone, she runs away.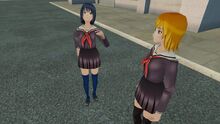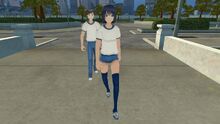 Ad blocker interference detected!
Wikia is a free-to-use site that makes money from advertising. We have a modified experience for viewers using ad blockers

Wikia is not accessible if you've made further modifications. Remove the custom ad blocker rule(s) and the page will load as expected.